Next Generation, 4-D Distributed Modeling and Visualization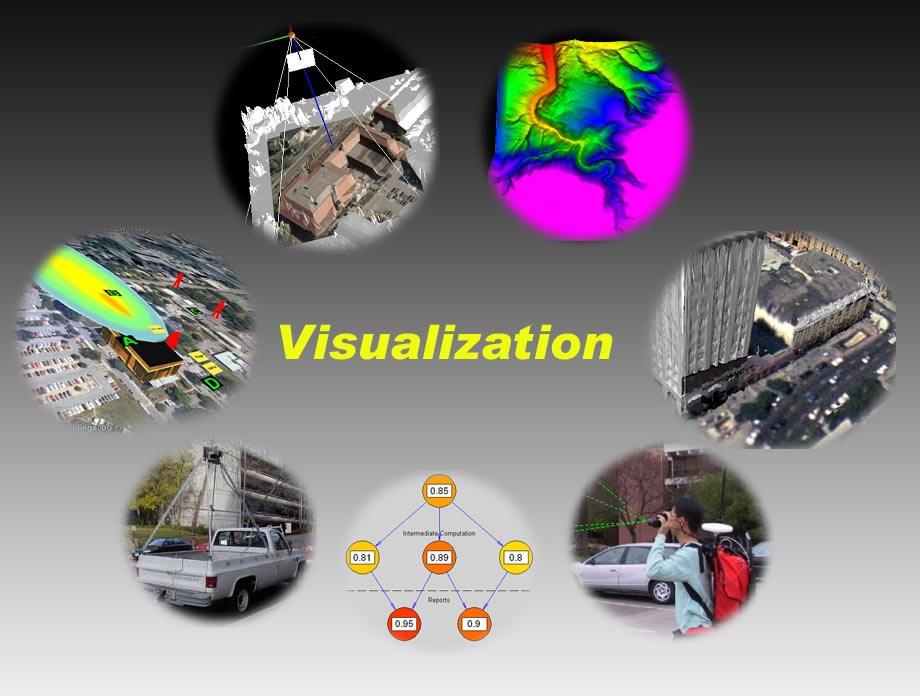 Welcome to the home page of the Visualization MURI, a Multidisciplinary University Research Initiative. The aim of this initiative is to develop the methodologies and tools required for the design and analysis of time-critical visualization systems under uncertainty, using augmented reality and 4D dynamic models of the environment. Researchers from the University of California at Berkeley, University of Southern California, Georgia Institute of Technology, Syracuse University, and the University of California at Santa Cruz are jointly working on this goal.

For further details please click on Executive Summary.
People and Research Labs

Executive Summary

Presentations

Papers and Publications

Results

Related Sites of Interest
---
Visualization MURI